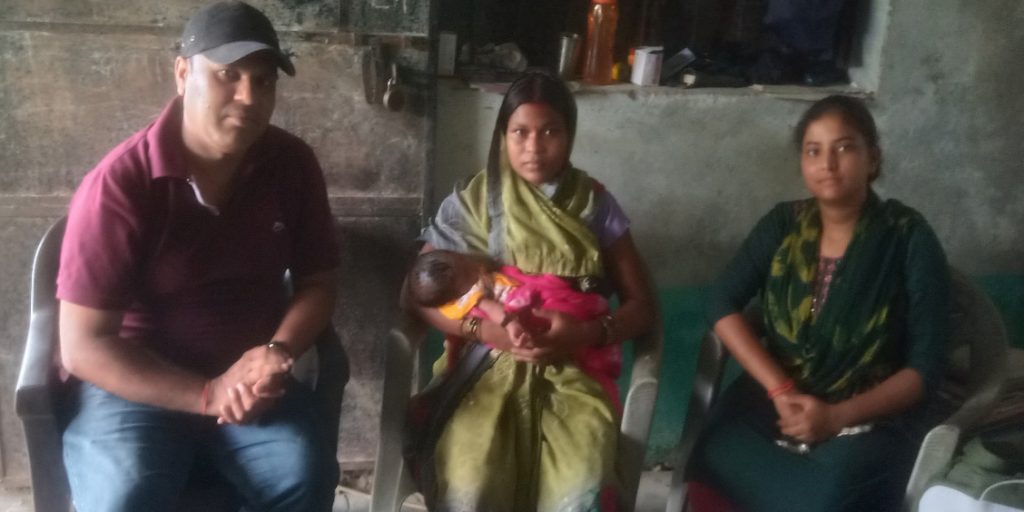 Let me take you back to my village, Prayag Sameil, a peaceful corner just 12 kilometer far from Hathua in Gopalganj district, Bihar. I'm Parvati Devi, a traditional homemaker, while my husband, Mr. Suresh Kumar Bhagat, worked as a daily wage laborer and work in our small agriculture field. At 25, I did not know that my life was about to change in ways I never imagined.
In the beginning of this year (2023), Bihar Voluntary Health Association (BVHA) with the support of Alkem Foundation, Mumbai, brought the Alkem Anaemia Mukti Abhiyan project to Hathua block and we came to know them when they came to our village and organize a meeting with women and girls. Their main purpose was to create awareness on anaemia which we did not know well and how anaemia effects our lives.
In April, during a meeting in my village, Nidhi from the project spoke about anaemia – its symptoms, causes and effects. I realized that the symptoms which Nidhi told is quite similar which I was experiencing. I told her my experience and she suggested me for anaemia testing which she is doing with a machine. When test results revealed that my haemoglobin level was at 8.07% which is severe and may harm at the time of delivery as I am six month pregnant. As per her suggestion, when I visited Primary Health Centre with my husband, where doctors prescribed medicine. Nidhi, like a guiding star, walked alongside me, ensuring my journey was more than just numbers. Along with the medication, the dietary recommendations of Nidhi. She regularly made contacts with me and ensuring my progress, both in terms of health and dietary compliance.
June arrived with another test, and the results painted a picture of transformation—my haemoglobin levels stood above 11.5%, in the realm of normalcy. It wasn't just about numbers; it was about reclaiming my strength and vitality, one step at a time, guided by BVHA and the government health department.
Then, in July's first week, a new chapter began—a healthy baby girl was born in my arms at the Primary Health Centre. It was a moment of victory, life prevailing over adversity. My heart brimmed with gratitude towards the BVHA project team and the government health department. They stood by my side, ensuring my safety and that of my child during childbirth.
My story holds a lesson—together, through knowledge and collaboration, we can conquer even the toughest of challenges. BVHA and the government health department were my pillars of strength, guiding me towards a healthier, happier life. My blessings flow towards them, for they transformed my journey into one of hope and healing.